Tomorrow night, you'll get a chance to indulge yourself while doing something good for your community! How often does that happen?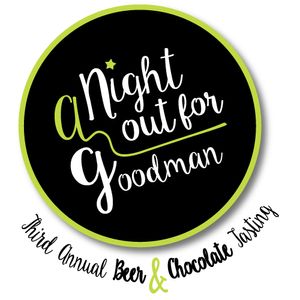 A Night Out for Goodman
Beer and Chocolate Tasting Benefit
Friday, June 3 2016 from 6-10 p.m.
The third annual beer and chocolate tasting benefit will feature The Big Payback, 12 breweries and 10 chocolatiers in addition to a photo booth by Beyond the Booth, games, and door prizes. Money raised from this event helped strengthen the programs and services at the Goodman Community Center. Eating good chocolate, drinking good beer and listening to good music never did so much good! 
This event features 3 oz. pours, a commemorative pint glass and brochure and many bites of delicious chocolate. 
There are still tickets remaining for this event. Buy them online here before they sell out!