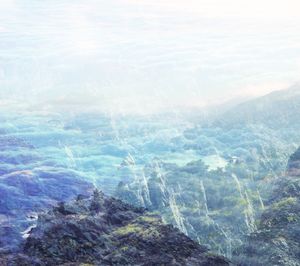 Jamie Kember balances his passion for music as performer, educator, and advocate. In the Madison area, Jamie can be heard performing with many ensembles including Grupo Candela, Wisconsin Chamber Orchestra, Capital City Theatre Orchestra, Immigré, Orquesta MAS, Brass Arts, Don't Mess With Cupid, Paul Dietrich Jazz Ensemble, and a group he helps lead, The Big Payback. The Big Payback gives Kember a compositional outlet, receiving a Madison Area Music Association Award for Best Jazz Song with his composition "Overture," as well as a way to share his talents on stages and in schools across the Midwest. While studying in Boston, he performed on trombone regularly with such diverse groups as New England Conservatory's Jazz Composer's Orchestra under the direction of Bob Brookmeyer, Boston Civic Symphony, Callithumpian Consort, and Harvard's Early Music Society.
 
As a music educator, Kember has previously taught for UW's PEOPLE Program and Summer Music Clinic, Wisconsin Youth Symphony Orchestras, and in 2007 was Associate Professor of Trombone at the Festival de Música de Santa Catarina, Brasil. Jamie is currently the Co-Music Director at Madison College where he teaches music theory and the history of pop/rock music and directs the Big Band and Jazz Ensemble. Jamie is active as a teaching artist for the Greater Madison Jazz Consortium and Overture Center for the Arts bringing music into the Madison Metropolitan School District with residencies lasting 6-10 weeks. Through his private trombone studio, since 2005, Jamie has helped guide some of the regions finest young trombonists into professional careers in music.
 
Jamie advocates for music education on a statewide level working at the Wisconsin Center for Music Education. At the Center he promotes fundraising efforts and provides support for great Wisconsin School Music Association programs like Solo & Ensemble Festivals and the State Honors Project. Jamie got his first taste of music advocacy working with NPR's nationally syndicated radio show "From the Top." Jamie holds a B.M. in Trombone Performance with a Music-in-Education Concentration from New England Conservatory of Music and a M.M. in Trombone Performance along with a certification in k-12 instrumental music education from the University of Wisconsin- Madison, where he currently serves on the School of Music Alumni Association Board. Jamie also volunteers his time serving on the Executive Board for Make Music Madison and the Handphibians.