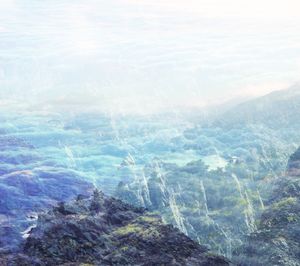 Kyle Rightley is a Madison-based performer, songwriter, and educator. He has built a career out of a wide variety of musical interests and genres spanning rock, pop, folk, classical, jazz, soul, and funk.
Though his primary instruments are guitar, trombone, and euphonium, Kyle can also be heard playing keyboards, concert bells, mandolin, percussion, bass, and just about anything he can get his mitts on. In addition to his solo exploits, he is a member of award-winning groups The Big Payback, Driveway Thriftdwellers, The Civil Engineers, Beefus, Five Points Jazz Collective, and other area ensembles.
In 2017, Kyle's bands took home Madison Area Music Awards (MAMAs) for Jazz Album of the Year, Country/Bluegrass Album of the Year, and Rock Album of the Year. His "rise-up anthem" (Isthmus) "Running with the Fire" gave The Big Payback the MAMA award for Rock Song of the Year. 2017 also saw Driveway Thriftdwellers win the Wisconsin Area Music Industry (WAMI) award for Country Artist of the Year, and their album Cutover Country was chosen as one of the "10 best Milwaukee albums of 2016" by the Milwaukee Journal Sentinel. Previously, Kyle was himself a MAMAs finalist for best country/bluegrass performer in 2016 and 2015. His EP Human Oscillator, Vol. 1 was a finalist for best electronic album in 2016.
The songwriter's third acoustic solo release, Making Home, dropped in December 2017. It was recorded at home in the downtime between gigs, rehearsals, teaching commitments, and trips to Goodwill for his bands' increasingly elaborate costuming requirements. Kyle's passion lies in creating new music and sharing it with the world- whether it's in a concert hall, a coffee shop, or a club.

http://www.kylerightley.com