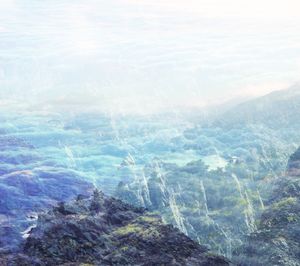 Leah grew up between the humble town of Beaver Dam, Wisconsin and the beautiful island beaches of Isla Verde, Puerto Rico.  There is no doubt that those two diverse cultures have played a role in coloring Leah's performances.  Adding the right kind of spice to the mix, this ever present performer commands the stage with her brilliant guise and soulful vocals.
Leah has been performing since her aunt Maribel started producing shows in their backyard when she was three. With Madison, Wisconsin as a backdrop to her education Leah has been able to build her creative repertoire through the University of Wisconsin - Madison.  Most of her time spent there was performing with the Wisconsin Singers, teaching at the Children's Theatre of Madison, and performing anywhere and everywhere she possibly could.  She fondly recalls performing everything from lost rumba beats to classic madrigals, jazz standards to rock originals; playing a certain, charismatic hopeless romantic with a perpetual psychosomatic cold in Guys and Dolls to a crazed socio-path in Dog See's God.  
Leah is also the lead singer of The Big Payback, a hard-hitting nine-piece band featuring a smoking four-man horn section.  In addition to performing, The Payback pays back by teaching young musicians in the Madison area and across the Midwest.
This philanthropic trend is something Leah has been passionate about for years and she is excited to continue her work through several venues in Chicago.  She has worked with wonderful companies such as The American Theatre Company, Halcyon, Hobo Junction, Strawdog Theatre, Victory Gardens, Emerald City Theatre, Barrel of Monkeys Productions,  and Underscore Theatre Company.  She is currently directing a workshop for her play, EXIT which will conclude with a staged reading and hopefully lead to a full production sometime in 2015.
http://www.leahisabeltirado.com/