Today is the day! We will be making our Summerfest debut at 6:00 this evening at the Briggs and Stratton Stage. If you don't believe us, check out this picture: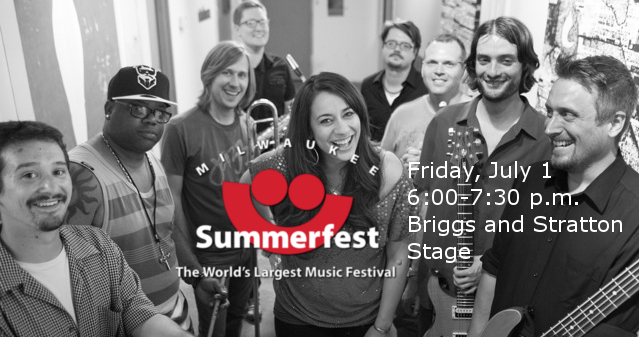 See? Pictures don't lie! 
So if you're going to Summerfest tonight (and why wouldn't you?), come and say hi. We'll be keeping people dancing from 6:00 to 7:30. A full 90 minutes of Payback!
Have a wonderful 4th of July weekend! 
Cheers, 
TBP