We've got a New Year's Eve show to announce!
We will be playing at the legendary Edgewater Hotel of Madison. This is a black-tie event that goes from 7 pm until 2 am. You'll enjoy a gourmet dinner, champagne, and live music from Sonny Knight and the Lakers of Minneapolis, and of course Madison's own The Big Payback!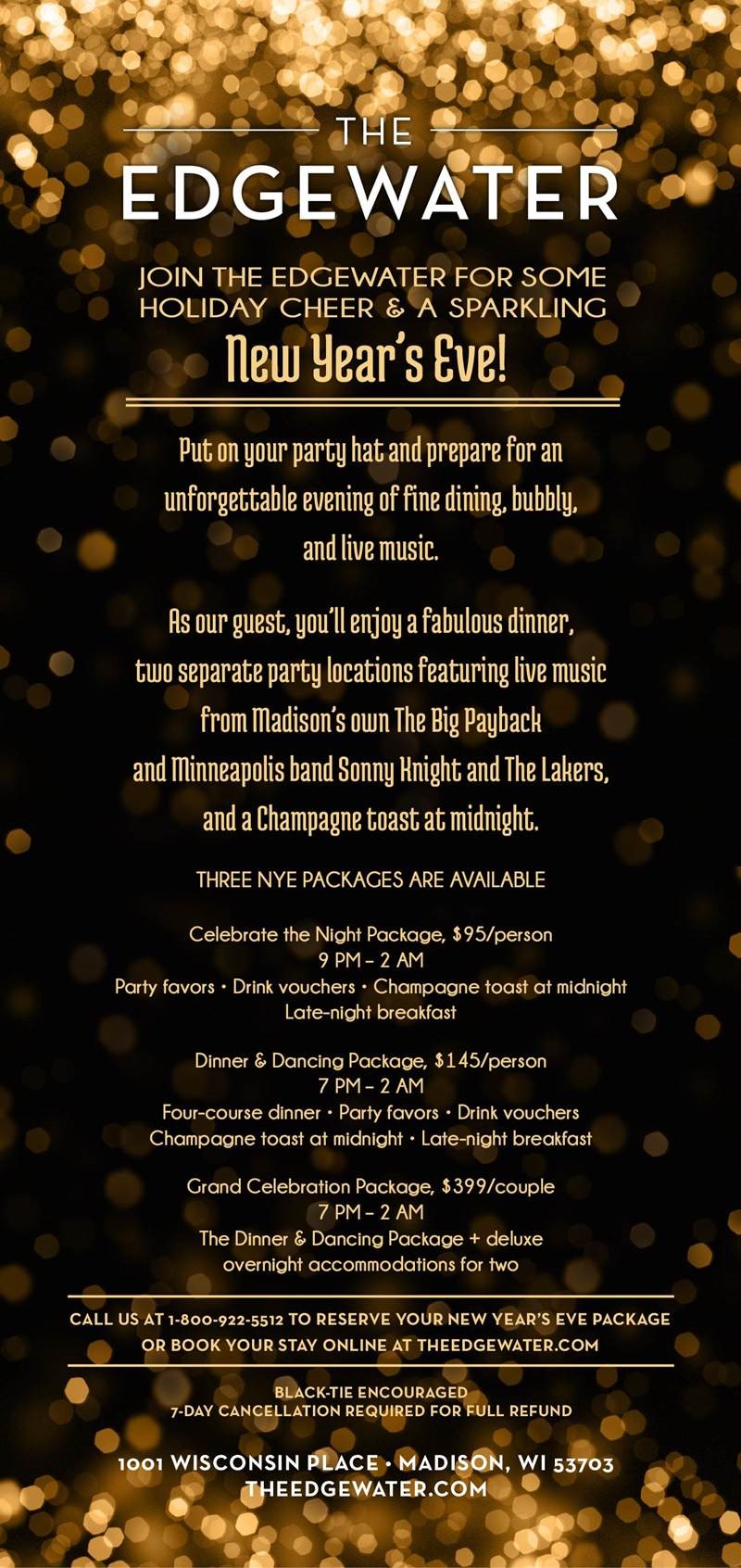 Reserve your New Year's Eve package by calling The Edgewater at 1-800-922-5512, or book online at
www.theedgewater.com
This is your last chance to party in 2014, and your first in 2015! Why not do it with some style?