Wow! It was exhilarating to play for a sold-out crowd of 2,200 in Overture Hall last night. Thanks to the Madhatters, the crew at the Overture Center, and to everyone who made it to the show! The view from soundcheck: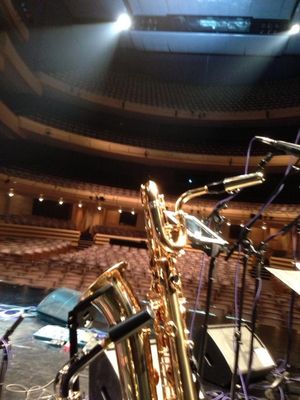 Next, we'll be at the
Club Tavern
in Middleton on Saturday the 27th. We'll get a chance to play a lot of originals and covers you may not have heard before. We hope to see you there!
-TBP