Dear listeners,

This year, we get to celebrate something that not every band gets to celebrate: our 10 year anniversary! It's surreal to think that we've been together for a decade. We fondly remember our first show at the Frequency in Madison in the fall of 2009. We were lucky enough to get a recording of that show. Listening to it now, the energy is palpable. We've changed our look and refined our sound over the years, but we still feel that same energy every time we're on a stage.

To commemorate our decade of existence, we are playing two very special shows. We have some new original music and other surprises in the works. The first show is in our home away from home at St. Joseph, Michigan. We've been coming across the lake on a yearly basis for some time now, so it felt natural to kick off the celebration in St. Joseph.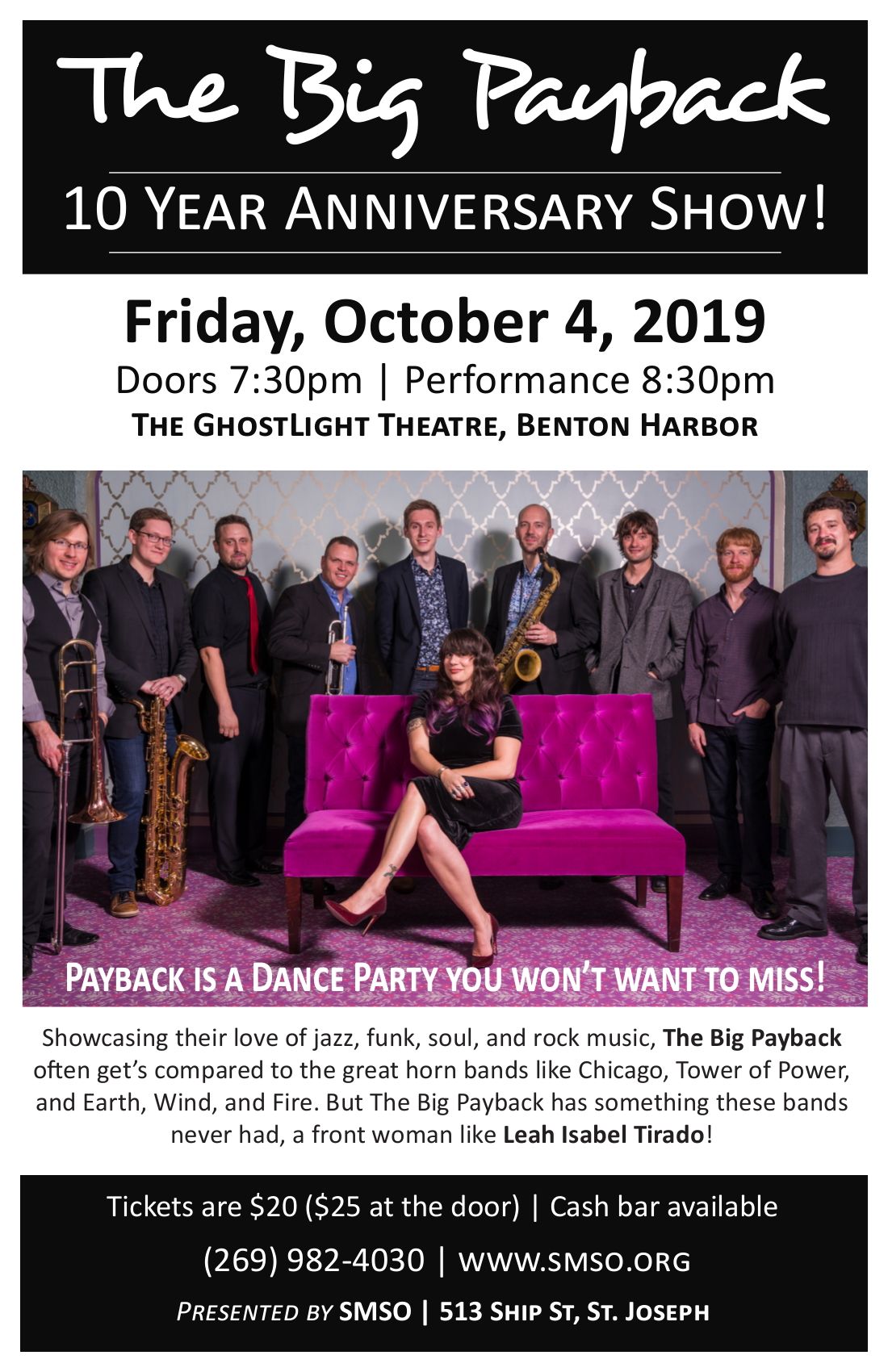 The Big Payback 10 Year Anniversary Show
October 4
The GhostLight Theatre
7:30 Doors/ 8:30 Show
Only 100 tickets are being sold for the October 4 show, so get them in advance! Here's the tickets link.
 
And of course we'll throw a party in our hometown of Madison! This one will be extra special because we're making a live recording. We'll also have some special guests joining us onstage.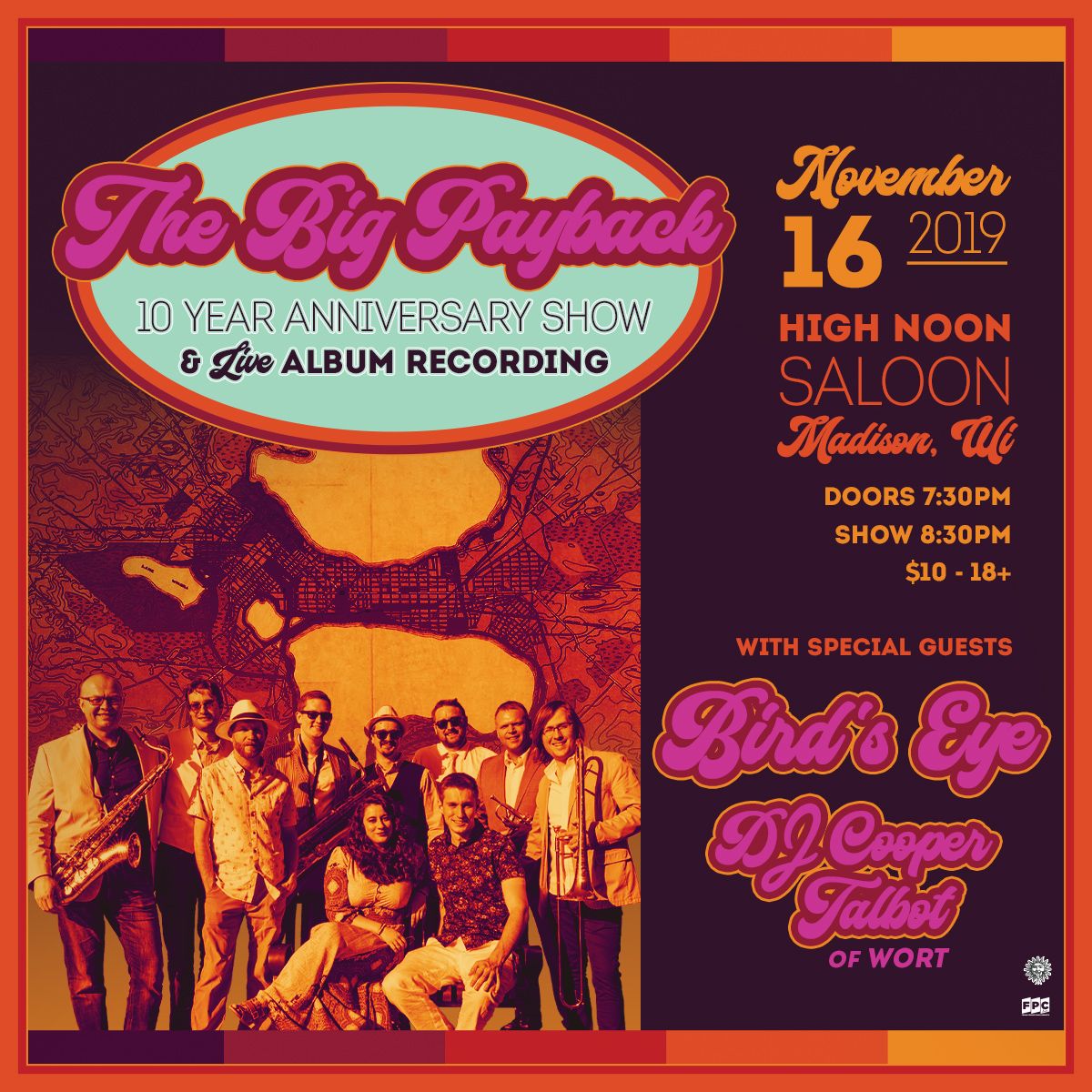 The Big Payback 10 Year Anniversary Show
w/ Bird's Eye and DJ Cooper Talbot
November 16
High Noon Saloon
7:30 Doors/ 8:30 Show
We absolutely could not have made it to ten years without such a wonderful group of dedicated listeners, dancers, and fellow music lovers. To everyone who has listened and supported us over the years, thank you so much! We can't express how much it means to us. We really hope to see you at one of these shows.
Yours in groove,
TBP